Description
The CAEtech dataloggers of the Compact line are innovative units designed to acquire and store data, making them available and, at the same time, allowing implementation of complex calculation algorithms that regulate the activation of local or remote alarms when specific events occur.
In order to best perform these tasks a power hardware has been created with Linux embedded operating system (Kernel 4), ensuring high flexibility and a user friendly graphic interface, keeping consumption low.
The products of the Compact line are compact and scalable and ensure the maximum flexibility and modularity at hardware, software, installation and data management level. They are open customisable products that allow the users to develop their own applications with the most common coding languages such as Python, C, Shell Script, etc.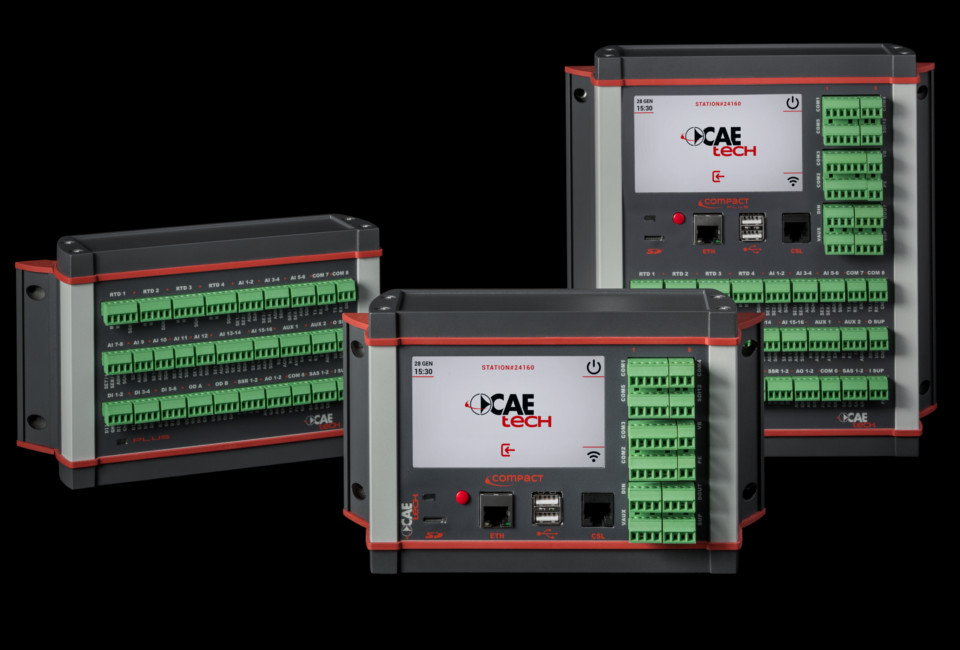 Features
Display
(Optional) Digital Touch Screen 4.3", Capacitive, Multi-touch
Processor
ARM Cortex A7 MPCore@528 MHz with 5120 MB RAM
Sensor connectivity and communication equipment
Compact: 6 x RS232/RS485/SDI-12; 2 x USB; WiFi/Bluetooth (optional); Ethernet 10/100; micro SD; 2 x Digital input, 2 x Digital output

Plus: 3 x RS232/RS485; 20 x Analog input (4 x PT100); 2 Analog output; 6 x Digital input, 6 x Digital output

Compact Plus: 9 x RS232/RS485/SDI-12; 2 x USB; WiFi/Bluetooth (optional); Ethernet 10/100; micro SD; 20 x Analog input (4 x PT100); 2 x Analog output;8 x Digital input; 8 x Digital output
Acquisition unit
Compact: Digital

Compac Plus: Analog and Digital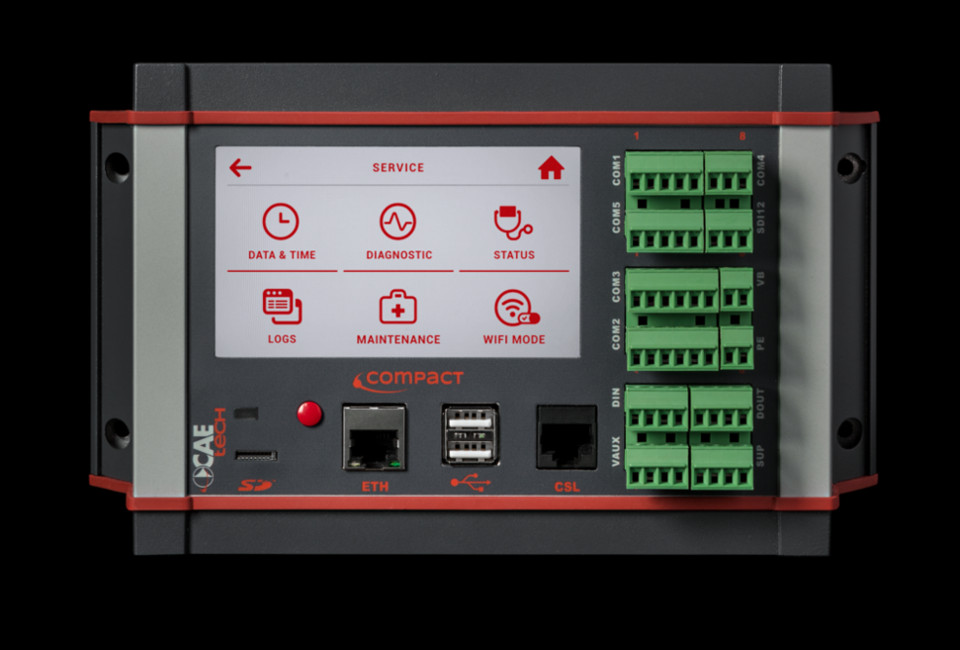 Support
Support tool for CAETech's products buyers
Log In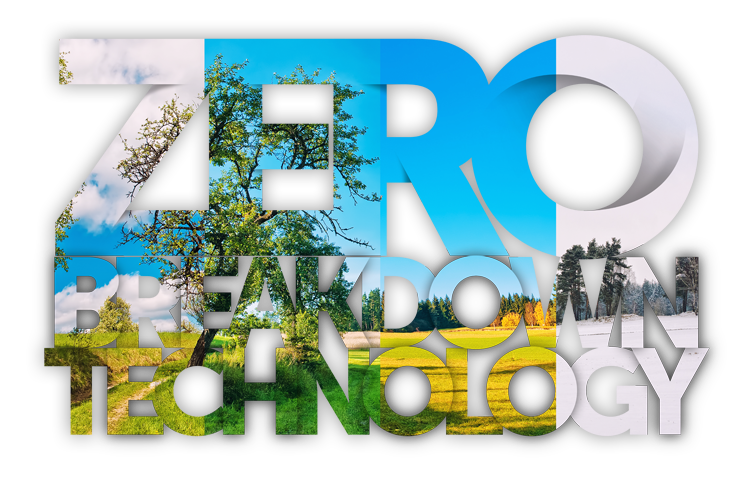 Technology
Mechanical robustness is guaranteed by:
- the attention to detail, starting with the design phase;
- encoded, tracked and certified production processes;
- the use of high quality materials;
- the experience and training of production engineers.
ZBT allows the risk of sudden failure and loss of data to be minimised, by using:
- redundant elements, which make sure that, if an element breaks, the product sends an alert while operating normally, giving time to intervene with the replacement without losing any data;
- diagnostic sensors of various types, such as the ones for the verification of:

o the correct inclination of the product,
o the quality of the acquired measurement,
o the value of the voltage input,
o the status of inputs and outputs,
o the conditions of the internal temperature,
o the reliability of the RF link between all devices,
o etc.