MONITORING AND ALARM SYSTEM OF CANCIA: THURDAY 14TH AND FRIDAY 15TH THE TEST.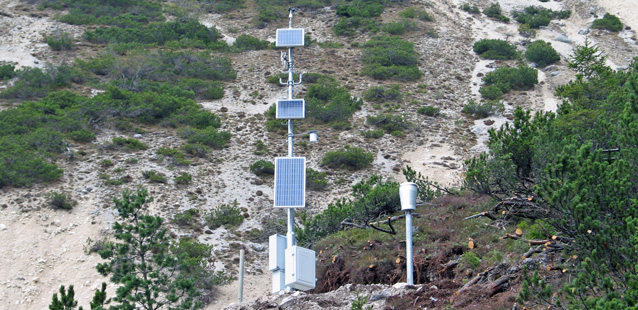 The first testing operations of equipment will begin on Thursday, November 14th and it will be made on the equipment's that makes the monitoring and alarm system installed on the landslide Cancia .
The operations are aimed to verify the proper operation of the control centre and the monitoring stations that make the network, commissioned by the Province of Belluno for the City of Borca.
Once activated the network, that consists of 5 monitoring stations, one control centre and a series of early warning systems at different locations in town, will continuously measure the state of the debris flow that descends from the slopes of Antelao to Cancia. When the landslide reactivates, the sensors will indicate the state of danger to the control center, which will activate the alarm systems.
The testing will involve the province of Belluno, the City of Borca di Cadore and many technicians of CAE, that oversaw the final design, developed and installed the system.