Description
ACTI-Link is a communication device dedicated to the remote activation of monitoring and alert system components that require the remote activation or deactivation of instruments for the dissemination of audible or visual alarms or for the prohibition of vehicular traffic. In the event of exceeding the critical threshold of any of the parameters measured, thanks to ACTI-Link it is possible to send a command via a radio signal activating all the "target" modules that constitute the alarm system.
The ACTI-Link module has been developed to perform, also simultaneously, functions of: activator, component actuator, repeater from and to other modules, PC interface.
ACTI-Link incorporates several diagnostic functions:
RSSI: used to establish the robustness and reliability of the RF link between all the devices;
Ping: based on the response times it enables the message path to be traced;
Battery: checks the value of the power supply voltage and allows the related alarms to be set;
Status reading: it is possible to read a variety of information including: ID, area, input and output statuses.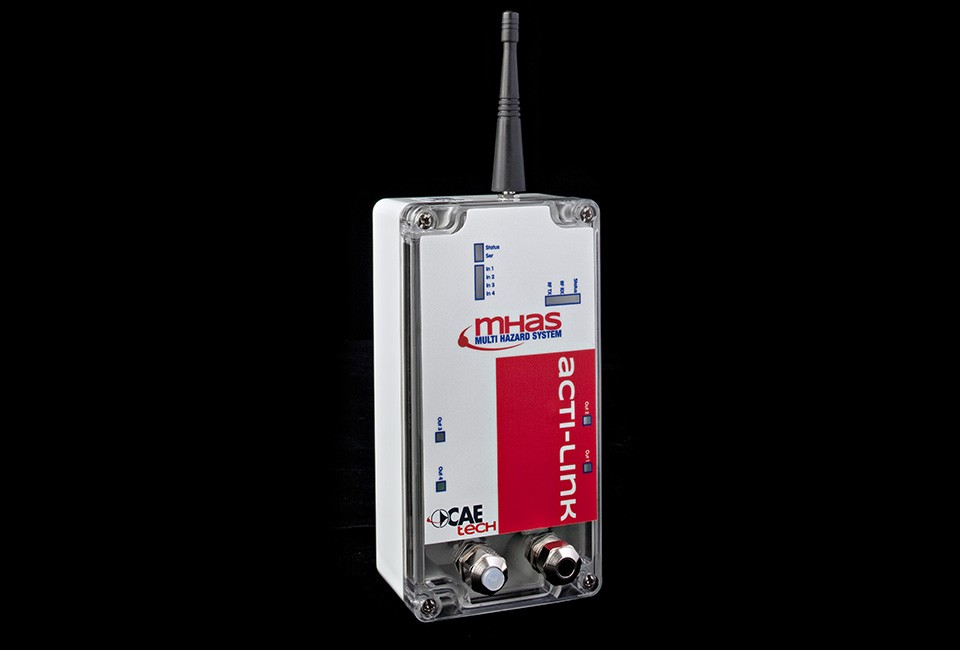 Features
Operating Frequency
868÷870 MHz
Transmission Range
With optical visibility up to 5.9 Km, otherwise 3 Km
Dimensions
160 X 40 X 80 mm (l x h x d)
Signal Inputs
4 inputs + 4 digital outputs
Output Power
23÷27 dBm (500 mW)
Temperature Range
-40 °C /+60 °C (-40°F/+140°F)
Receiver Sensitivity
-120 dBm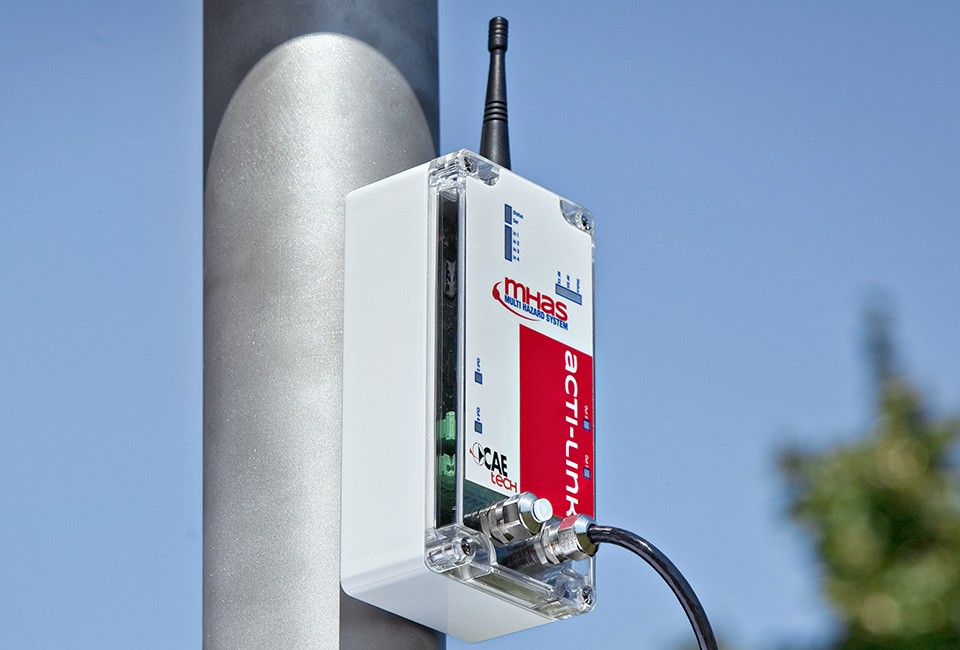 Download

Brochure ACTI-Link_ENG

Support
Support tool for CAETech's products buyers
Log In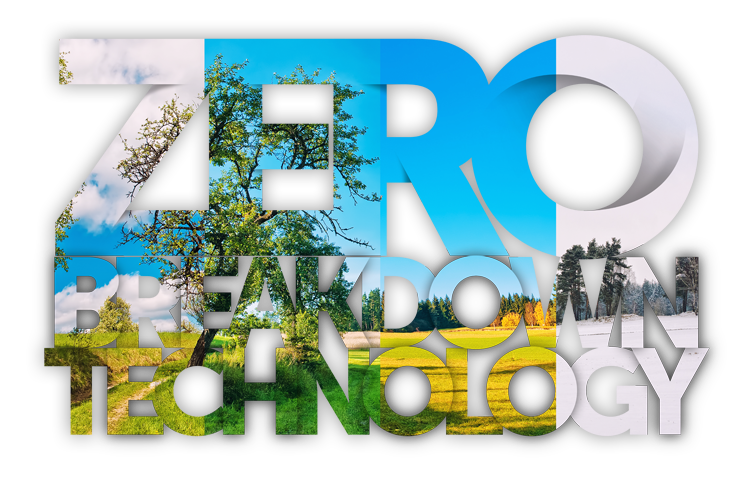 Technology
Mechanical robustness is guaranteed by:
- the attention to detail, starting with the design phase;
- encoded, tracked and certified production processes;
- the use of high quality materials;
- the experience and training of production engineers.
ZBT allows the risk of sudden failure and loss of data to be minimised, by using:
- redundant elements, which make sure that, if an element breaks, the product sends an alert while operating normally, giving time to intervene with the replacement without losing any data;
- diagnostic sensors of various types, such as the ones for the verification of:

o the correct inclination of the product,
o the quality of the acquired measurement,
o the value of the voltage input,
o the status of inputs and outputs,
o the conditions of the internal temperature,
o the reliability of the RF link between all devices,
o etc.