THE FLOOD OF SARNO, THE MONITORING 17 YEARS LATER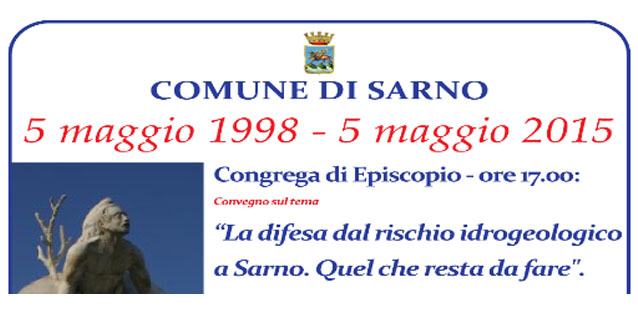 10:30 PM of May 13 1998, the prefecture of Salerno and the river Sarno basin authority asked CAE to install 5 monitoring stations, in order to control the rainfall and its effect on the evolution of flood which struck the territory on May 4, 5 and 6.
The following day, at 2:00 PM, CAE had already installed the stations and activated the network. From then on, the 5 stations of Sarno, Centronico, Paini di Prato, Quindici and Torriello together with the already existing stations of S. Mauro and S.Pietro, send data in real time to the control rooms of Fisciano (University of Salerno) and Naples (hydrographic department).
The same automatic stations are included in the regional monitoring network of Campania and they are still working 17 years later the flood.
The collaboration between CAE and the Campania Region, born after the flood in Sarno, has been strengthened over the years during which the authorities have decided to gradually improve the network.
Throughout the years CAE provided and maintained in Campania 192 automatic stations in real-time, equipped with 577 sensors to monitor meteorological and hydrological parameters (178 rain gauges, 99 thermometers and 63 hydrometers), with a frequency up to 10 minutes.
At the end of 2014, CAE won the tender to provide and activate 20 new rainfall monitoring stations aimed to improve the regional warning system for the hydrogeological hazard. The works to install the last stations included in the project will be finalized in these days.