The experience of CAE at the service of the university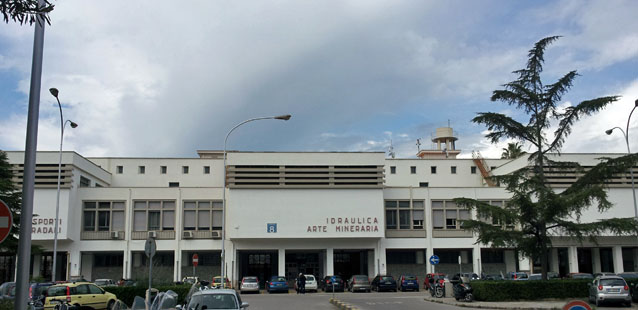 Luca Finotto, CAE technical manager, participated as lecturer in a master of the University of Palermo aimed at "training of specialized researchers in the determination and management of environmental risk through the use of ICT solutions."
His experience and know-how have their roots in CAE, a leading Italian company in the field of environmental monitoring, which Luca Finotto has been working in for fifteen years.
The interdisciplinary course, coordinated by prof. Goffredo La Loggia, has been organized by DICAM (Department of Civil, Environmental, Aerospace and Materials Engineering) and patronized by the European Community. The module leaded by Luca Finotto, with a duration of 15 hours divided in three days, was focused on sensors, with an in-depth analysis on rules of design, installation and maintenance of environmental monitoring systems. Three CAE case-studies were presented during the days of teaching: wildfires, floating platforms for water quality and Borca di Cadore landslide.
Even though indirectly, CAE has thus offered its expertise and experience to future professionals in the field of management and analysis of environmental risk. In the current Italian context, it is essential that training of tomorrow engineers combines innovation with experience: a new challenge for those, like CAE, have been at the forefront in the fight against hydrogeological instability for almost forty years.