PMB25R TAKES PART IN THE INTERCOMPARISON ON SOLID PRECIPITATION MEASUREMENT (SPICE)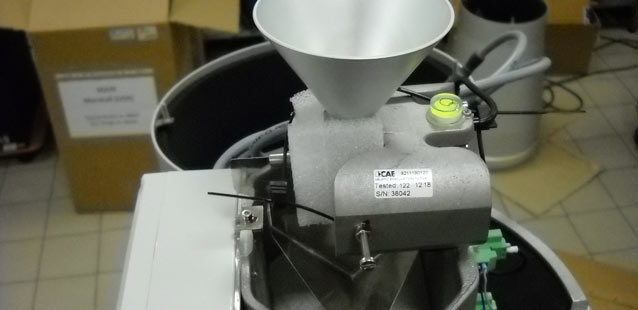 A new intercomparison by WMO is now in progress. It is all about evaluating the state of the art technology for solid precipitation measurement. It aims at achieving multiple goals, ranging from setting recommendations and best practices on how to take measurements, till the evaluation of new technologies and the analysis of the minimum uncertainty in measurement. The program, denominated SPICE, will last at least for 2 years, taking place in 12 different sites around the world.

The current experimentation takes place some years after the one focused on liquid precipitation and rain intensity measurement, carried out in Italy at the Center of the Air Force Meteorological Service, in Vigna di Valle. That time CAE had the chance to verify the quality of the algorithms that, applied electronically to the traditional rain gauge measurements, make this sensor one of the most accurate in the world.

SPICE will test different technologies for the description of a wide range of characteristics of a solid precipitation event: quantification of water equivalent; ground-based measurement for accumulation description; check of precipitation's characteristics. All the most important manufacturers from all over the world join the initiative and sensors will be based on a variety of different physical principles.

CAE selected its latest release of PMB25R to take part in this intercomparison. It is a heated tipping-bucket rain gauge for the measurement of the solid precipitation water equivalent. The new electronic management of the heating resistors allows to heat up individual parts of the sensor separately and only when it's needed. This avoids overheating and increases the overall precision during cold periods. The same electronic device operates to correct the measured intensity, especially when it is particularly high or particularly low, as it occurs during snowfalls.

PMB25R is going to be tested at two centers: "The Center for Atmospheric Research Experiments" (CARE) in Canada and "The NOAA/FAA/NCAR Winter Precipitation Testbed" of Boulder in Colorado. Same phenomena will be measured also manually as well as many others environmental and meteorological parameters will be surveyed to facilitate analysis by WMO experts and a better understanding by manufacturers' technical staff.

CAE made the choice to participate in this event to challenge once again itself and verify its competences in designing and producing reliable and precise sensors for the measurement of the solid precipitation water equivalent. Through the evaluation of its own technologies' and the comparison with other manufacturers, the company aims to gain new information, data and ideas to better address its research and development activities.