Guido Bernardi presents the innovative CAE alarm systems on Radio 24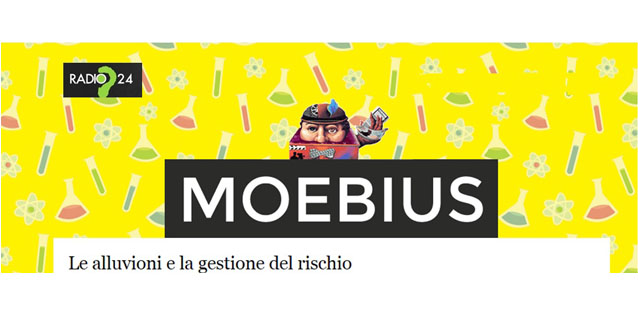 Guido Bernardi, Business development manager at CAE, was guest of Federico Pedrocchi within the scientific program
"

Moebius

",
broadcasted every Saturday on Radio 24.
The episode was a chance for Guido Bernardi to deepen a topic of great interest for CAE: floods and hazard management.
The interview covered technical topics and issues strongly related to the events of the last days in Italy, namely: diffusion of real-time environmental monitoring systems, development of warning systems , technological innovations already in place and the new frontiers of research to safeguard citizens and the environment.
Guido Bernardi also presented one of the most challenging project realized by CAE: the monitoring system installed for Cancia debris flow, in Belluno Province, where local authorities, supported by CAE, chose to implement a monitoring network connected to a warning system.
In addition to the monitoring system, a civil protection exercise has been carried out involving all citizens threatened by the landslide. That's because, besides having the best technologies to warn people about an imminent danger, it is increasingly important training people to react properly for their safety.