FERRARA: CAE TO EXHIBIT AT REMTECH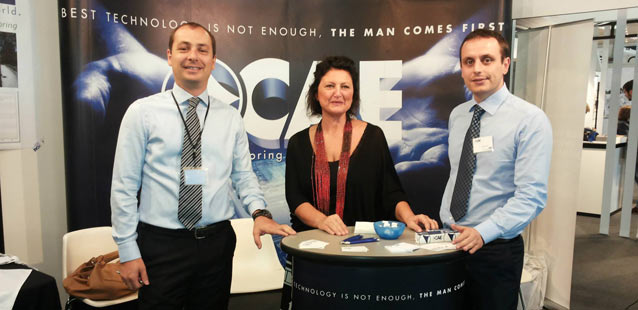 Once again Remtech opens its doors, in Ferrara as usual, in the period September 18th – 20th. As one of the new themes for this year the organizers chose "hydrogeological instability and hydraulic risk", which will be the main focus for Esonda pavilion. CAE will exhibit within this dedicated area, with the main target to highlight two major innovations in the field of landslide monitoring.
First of all the company will introduce the state of the art Wireless Sensor Network technology, which makes easier and more convenient the implementation of a diffused, constant and 100% reliable remote geotechnical monitoring all over instable complex areas. Associated to this WSN technology, CAE will show the powerful tool for instant alarm spreading to mobile devices via SMS during emergencies.
Ready to go deeper into details for these technologies and willing to showcase its recent successful applications of monitoring and early warning systems for floods and landslides, CAE is looking forward to see you in the Esonda area (pavilion 4), Ferrara exhibition center, booth 63.