Cooperation with the University of Hong Kong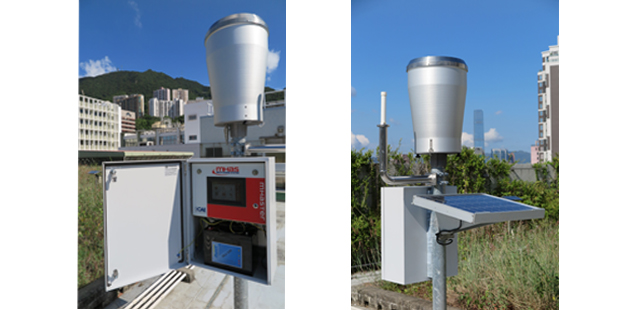 On Tuesday, August 26th, 2014, the rain gauge station located on the roof of the library of the University of Hong Kong started transmitting data in real time. This Educational Edition of the PMB25 sensor, installed on a mobile Mhaster automatic station, has been required by the Department of Geography in order to carry out several experiments, including some advanced researches about the impact of green roofs on the relationship between intense precipitation and urban flooding.
The willing to measure reliable data, especially during events characterized by high intensity precipitations, pushed the researchers' team to look for the best technologies currently available on the market. Apart from being stored on a Micro SD card and available for manual download, data are available for consultation and download in nearly real time on "SmartWeb", a dedicated web based application.
The cooperation with the University of Hong Kong represents the possibility for CAE to further prove the accuracy and reliability of PMB25 rain gauge in a geographical region characterized by extremely intense precipitations and climatic conditions. It also represents the possibility to showcase one of the best technologies "Made in CAE" in a strategic location for the entire region. While aiming at reinforcing the company awareness among other institutions and potential users, CAE looks forward to tighten its technical relationship with the University of Hong Kong and start new joint activities with other research organizations in the region.