CAE TAKES PART IN THE WORKSHOP "I PO INTERACTIONS – EXPERIENCES, HORIZONS, TRANSPARENCY"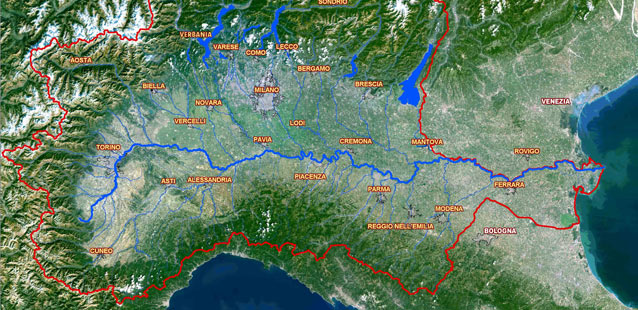 The workshop titled "I Po Interactions – Experiences, Horizons, Transparency" will be held on May 9th in Milan.

The event will be held into the Pirelli Tower, where the Lombardy Regional Council is located, specifically at the prestigious Auditorium Giorgio Gaber.

AIPO, the Interregional Agency for Po River, was established in 2003 following the promulgation of 4 coordinated laws by the Regional Councils of Lombardy, Emilia Romagna, Veneto and Piedmont. It's defined as an instrumental entity for these 4 administrative regions. Since then it inherited the functions of the former "Magistrato per il Po", established in 1956, managing the whole hydrographic network of the largest river basin in Italy. Among its main duties there are hydraulic safety, water management and river navigation.

The workshop, organized by AIPO and sponsored by CAE, will last one full day and it will be the chance to make the point up about the first ten years after the foundation of the Agency. It will highlight past successes and future perspectives, in the attempt to confirm and strengthen the central role for strategic decisions concerning the river both at local and national level. It is the 3rd meeting out of four which had been planned, one in each of the administrative regions where the river flows. The first workshop was held in the Po River Delta in 2011, while the second was in 2012 in Turin.

Further than the main celebrative scope, the workshop will also be the chance to celebrate the "day of transparency". In fact, many third parties and various stakeholders of the Po River will be invited to speak and expose their points of view and requests.

The meeting will be divided into three main sessions:
TEN YEARS AFTER THE FOUNDATION OF THE AGENCY: FUTURE HORIZONS?
ESPECTATIONS BY PARTNERS AND STAKEHOLDERS
HYPOTHESIS FOR A BETTER GOVERNANCE IN THE PO RIVER BASIN
In order to make the meeting and the workshop richer and more fruitful, to obtain a wider range of points of view and create a platform for the development of common ideas, the highest representatives of the regional authorities will be invited, together with River Basin Authorities, Entrepreneurial Associations, Water Management Consortia, Universities, Unions, Local Communities, etc.

CAE is always eager to support local and national institutions involved in the management of natural resources by designing, producing, supplying and maintaining advanced and reliable monitoring systems. CAE is also interested in doing more for the environment it contributes to monitor. This is the reason why the Company, being a main sponsor of the initiative, will be there at the workshop with a dedicated space.