CAE sponsors a meeting about Climate Change organized by the City of Bologna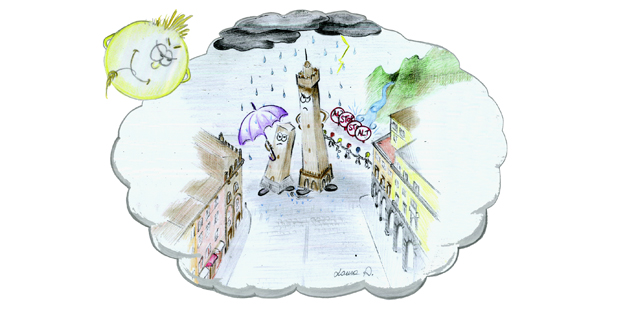 An open meeting about "Climate change, flood emergency and head – Damages and remedies", organized by the City of Bologna, will be held on Sunday October 18th.
The event will be moderated by Luca Calzolari, Editor-in-chief of Il Giornale della Protezione Civile.it, and introduced by Nadia Monti, Councillor for Civil Protection, Youth Policy, Legality and Demographic Services of the City of Bologna.
In addition to climate change and risk scenarios for Bologna, the meeting will deal extensively with the Italian Civil Protection national campaign "Io non rischio" (scheduled for October 17th and 18th), the Plan for Floods Risk Management and the interactive project "Seinonda". Among experts and technicians, representatives from Emilia-Romagna Civil Protection, Arpa Emilia-Romagna, INGV and Provincial Board of Civil Protection Volunteers for Civil Protection will attend.
CAE is a sponsor of the meeting which will take place at Sala Tassinari - Palazzo d'Accursio (Piazza Maggiore, 6 - Bologna) from 9.00 to 13.30 on Sunday, October 18th. Citizens are invited.
More info here