CAE PROMOTES THE INTERNATIONAL SYMPOSIUM ON HYDROLOGICAL DISTRIBUTED MODELING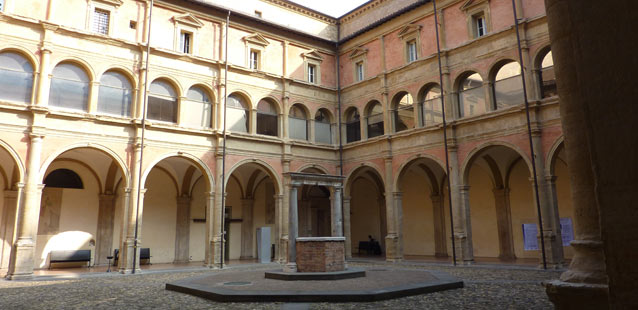 An International Symposium on Hydrological Distributed Modeling is held on 5, 6 and 7 June to celebrate the 70th birthday of Prof. Ezio Todini. The event takes place in the room entitled to Giorgio Prodi, within the impressive Monumental Complex of San Giovanni in Monte (2, Piazza San Giovanni in Monte) in the very historical center of Bologna.

This symposium is attended by experts from several countries all over the world, making it the perfect place for exchange of ideas and experience. Together with Professor Todini, other organizers are Prof. Patrick Enda O'Connell – University of Newcastle upon Tyne, Prof. Alberto Montanari – DICAM – University of Bologna and Prof. Enzo Farabegoli – BiGeA – University of Bologna.

The first day is opened by Philip O'Kane with few words of introduction, while the session chaired by James R. Wallis focuses on the path from lumped conceptual to distributed physically based modeling.

The second day focuses on several other topics grouped in the following sessions:
From gauged to ungauged catchments: has distributed modeling helped?
From the point to the catchment scale: do we have a credible approach to upscaling?
From catchment to global scale: towards hyper-resolution modeling?
From prediction to predictive uncertaint: have we achieved agreement on what predictive uncertainty is and on how to use it?
At the end of the second day CAE hosts all the participants to its premises in San Lazzaro di Savena, close to the city of Bologna. The firm will open its doors to show its technologies, the testing and calibrating procedures and its R&D laboratories.

During the company tour is discussed an excursus about the newly issued UNI 11452 regulation, which sets the standard about "Rain intensity and liquid precipitation" in Italy. CAE will also show how it calibrates and test its rain gauges in order to certify its compliancy to the strictest requirements of this regulation.

It is all about confirming the importance CAE puts on national and international regulations and the role the company takes as a market leader during their promotion as international standards.
The third day, as a conclusion to the symposium, a round table about case histories and successful implementations of TOPKAPI is held. Past and future developments in the field of forecasting models are discussed.

CAE is glad to be a sponsor for this event, confirming its close cooperation with academic organizations and a strong commitment toward applied research. The company will also take the chance to start talks on future cooperation with every organization represented by the experts at the meeting.