CAE PRESENTS MHAS, THE EVOLUTION OF MULTI-HAZARD SYSTEMS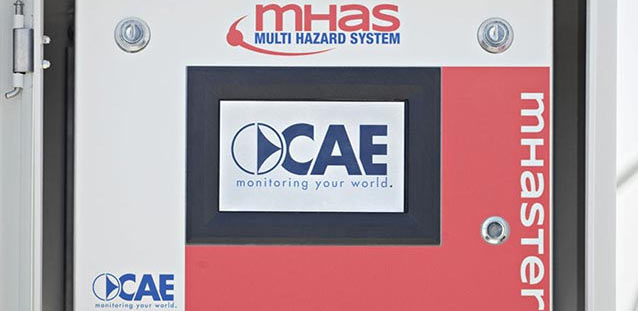 CAE PRESENTS MHAS, THE EVOLUTION OF MULTI-HAZARD SYSTEMS
On October 25th, CAE presents Mhas, the new monitoring network that merges in one system all the useful elements to overview different risk factors of an area.
The presentation will take place during a workshop dedicated to multi-risk systems in Italy, during which the most important personalities in the field will attend.
Beside Professor Bernardo De Bernardinis, President of ISPRA, and Professor Stefano Tibaldi, Chief Executive of ARPA Emilia-Romagna, there will be Doctor Berlasso, Director of Protezione Civile Friuli Venezia-Giulia, Eng. Mele, Director of Centro Funzionare Regionale Regione Lazio and Eng. Ferla, from ISPRA Venezia, dipartimento Tutela Acque Interne e Marina.
It will be an unique opportunity to talk about the most recent methodologic and technical innovation of multi risk systems, starting with the evidence of the storm surge phenomenon prevision in High Adriatic to landslide monitoring in Calabria.
A wide-range of case history, that have in common the versatility of the monitoring instruments designed and made by CAE.