CAE participates in the Meteorological Technology World Expo in Brussels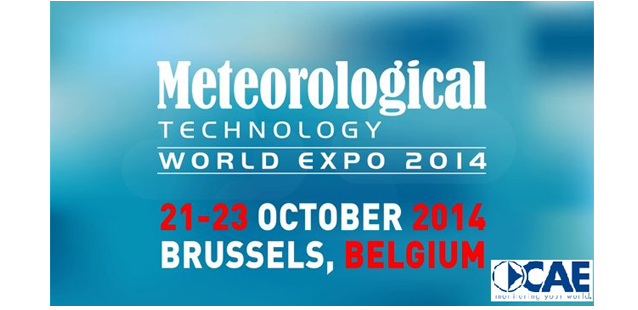 From October 21st to 23rd CAE will participate in the Meteorological Technology World Expo, the international exhibition dedicated to the latest innovations in the field of climate, meteorological and hydrometeorological forecasts which takes place in Brussels.
The Expo, now on its fourth edition, has the ambitious goal of helping to improve the accuracy of weather forecasts and measurements of climate change, hosting leader companies which have given a contribution to the evolution of the entire sector.
CAE will be present with a booth to showcase the latest technologies for environmental monitoring in real time. Since 1977 research and improvement of technologies and services have distinguished the company, which developed the most advanced systems for the protection of the territory and the most advanced solutions for the security of the population. Moreover, in recent years, CAE has acquired an important role in the international context: its technological proposals are becoming increasingly popular in various countries all over the world and its projects are often deepened during World Meteorological Organization meetings.
You will find CAE at Brussels Expo - Hall 3 - Stand 3150