Abruzzo and CAE together for the mitigation and prevention of risks in the event of extreme weather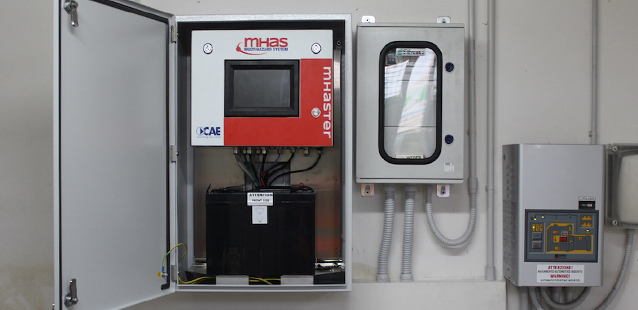 A project for the installation of alert systems for the protection of vehicular underpasses, to be made operational by Abruzzo Region in partnership with CAE, has been presented today in Pescara.
Given the increased frequency of extreme weather events and the acknowledged danger of risk areas such as underpasses, the Abruzzo Region has decided to tackle the problem at its root, starting from prevention: some municipalities of the coast - Pescara, Giulianova (TE), Montesilvano (PE), Francavilla al Mare (CH), Tortoreto (PE) - have therefore been equipped with warning systems, consisting mainly of sensors for detecting the level of water, a control panel and luminous display signs placed near the entrances of the more easily flooded underpasses.
CAE won the public tender called by the Abruzzo Region and was therefore able to present its solution: a flood warning system that promptly alerts both operators - allowing them to visually and instrumentally monitor the situation and to proceed to the necessary recovery actions, and citizens - whose transit through the underpass is inhibited by the activation of appropriate signs. Each underpass has been equipped with a Mhaster station, one of CAE's jewels amongst the company's solutions for monitoring and alert, due to its practicality of management, security of operation (even when the extreme weather causes GPRS communications or the electricity network to malfunction), interoperability and ease of local application.
Thanks to the cooperation of the municipalities and the regional system of Civil Protection, the alert systems will be installed and fully operational within a month.