CAE talks about the "maintenance portal": a simple and interactive web tool that supports our customers in the management of their monitoring and alert systems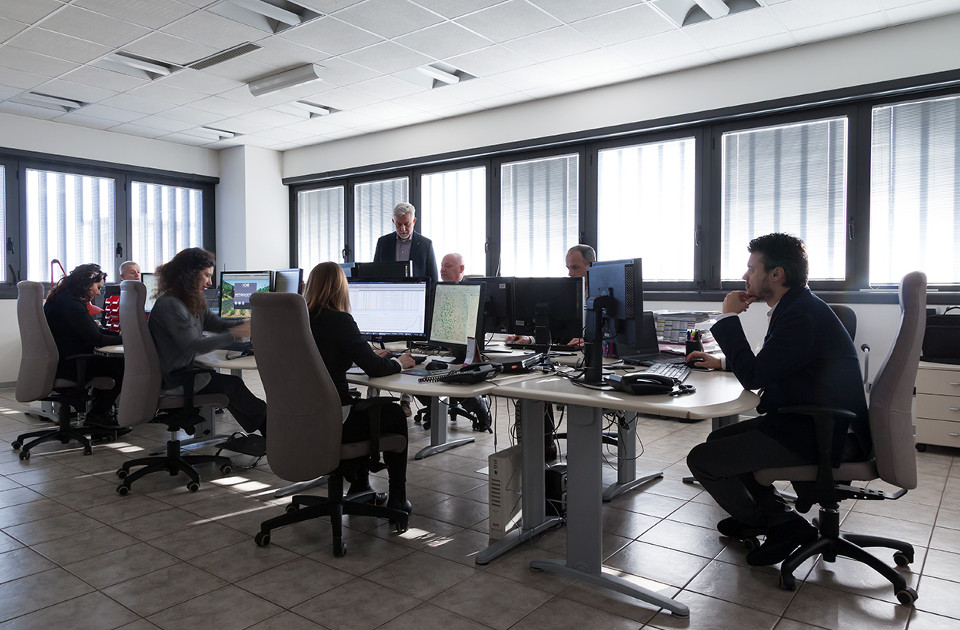 The portal was created on the basis of the maintenance experience gained by CAE, in order to provide a unique, complete and flexible tool that can allow us to describe the updated status of the monitoring network and report the maintenance activities carried out, therefore optimizing its functioning. Among the information provided, this tool determines the percentages related to the types of intervention performed, as well as the number of the different kinds of intervention made over the last 24 months, divided in the following categories: stations, repeaters, central sites, headquarters and radio panels.
The tool is equipped with a dashboard that, through the use of charts and other dynamic tools, allows our customer to have an overall view of their own system, as well as the status of the interventions performed and to be performed. The layout of this page can be customized by the customer, by repositioning the dragging widgets or closing them as needed. Widgets are interactive and, when the synthetic view is no longer enough, they allow the customer to examine the interested section in detail or to shift the focus on a different time frame.
In addition to this summary page, which is useful as a quick view, the portal allows to explore every single component of the network in detail: stations, repeaters and headquarters. For each component you can find a serial number for the traceability of the product, its geographical position and the transmission network within which it is inserted, as well as the history of the interventions performed. Moreover, all documents and photos relating to each site are available. The information contained in the portal for each customer is updated dynamically due to the interconnection with the company information systems and to the accurate updating procedures followed by all the technical staff of CAE.
This portal is interactive, which means it is able to interact with the CAE maintenance service, therefore allowing the technicians of the operating room to directly enter the intervention requests. Apart from being connected to the site concerned, it has a section dedicated to the interventions, where the customers can search and analyse them in detail, together with related photos and reports.
This is an evolution of the traditional maintenance web portal that CAE has always made available to its customers: same logic, more information, better visualization, greater performance and ease of use. The portal also increases the independence of the customer, who can create users with different kinds of licence according to their specific internal needs, and upload documents in various formats.