Earthquake and hydrodynamic balance. The River Torbidone has resurfaced (Norcia)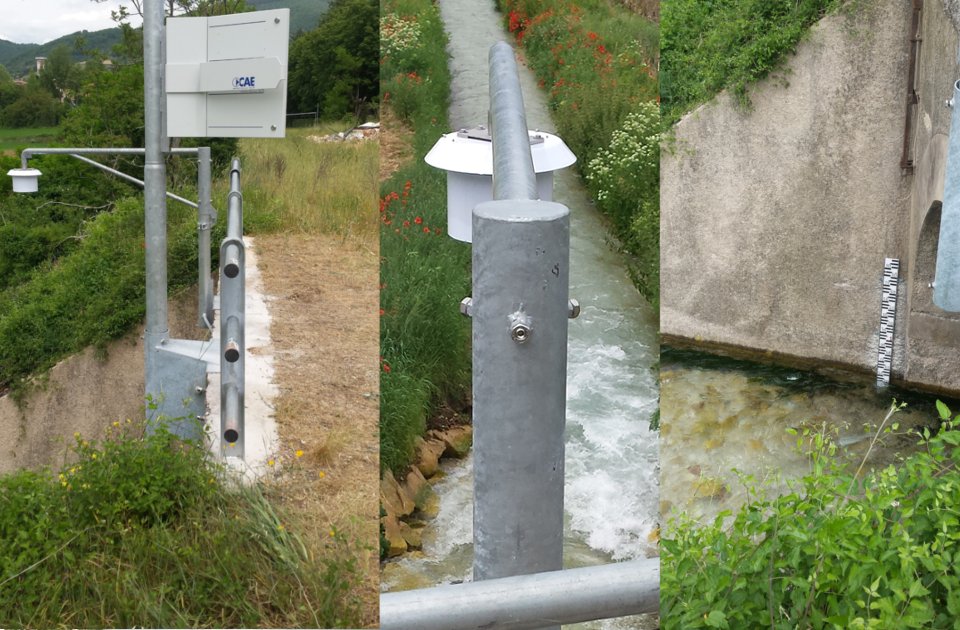 The earthquake occurred in this area caused several changes to its geological structure, as well as damages to the cities and, particularly, to houses, transportation, and our cultural and artistic heritage. A subject we have not discussed since this moment is the impact of the earthquake tremors on the groundwater hydrodynamic balance.
After the earthquake occurred on October, 26th and 30th, 2016, that reached magnitude 6.5, the sources of the River Torbidone, near the chief town of Norcia, have reactivated. The watercourse used to flow up to the River Sordo until September, 19th, 1979, when another huge earthquake (magnitude 5.9) made it disappear underground. The intermittent nature of the River Torbidone is historically well-known, even if it is impossible to classify exactly its time scale, as the activation and deactivation of this phenomenon has very often been associated, within living memory, to the frequent earthquakes that occur in this area.
However fascinating to describe it may be, this "rebirth" caused no little discomfort. Contrary to what its name ("muddy river") may suggest, the River Torbidone has a forceful flow in some spots and has been increasing considerably the flow of the River Sordo. The Region of Umbria, in collaboration with the National Civil Protection System and other bodies, is working to monitor the critical situations, as well as outline a realistic evolving picture about the future availability of the water resource.
From November, 16th, it became necessary to intervene urgently on the old course of the River Torbidone, in order to guarantee its complete hydraulic functionality, that has been irreparably compromised during the last forty years, due to the water discontinuance, as well as excessively negligent human interventions. The following interventions became necessary:
reopening and reshaping of the ditch;
cleaning of the vegetation;
building of driveways;
underground canalization where the river interferes with the built-up areas;
monitoring of flows, levels and further relevant adjustments.
The average flow value measured at the source during the Sixties was 327 l/s, while today the corresponding values are much higher (you can see below the data collected during the measurement campaign); the interventions allowed a down-flow higher than 1500 l/s, which means it is almost five times higher than those in the Sixties; the major critical issues have been registered downhill, where the sources of San Martino contributed to determine flows that were higher than 1700 l/s. In such a peculiar environment, where it is essential to monitor waters, CAE wanted to contribute with a hydrometric station that was installed downhill, near the sources of San Martino, aiming at monitoring its impact.
However, the progressive increase of the flows made it necessary to perform as quickly as possible the reopening interventions of the whole course of the River Torbidone, including the State property and the public ones, aiming at further improving its characteristics and, therefore, guaranteeing a flow of 2000 l/s approximately.
Below, you can find the flows that were measured near the sources of the River Torbidone, during the measurement campaign sponsored by the Service for Water Resources and Hydraulic Risk of the Region:
| | | | | | | | | | |
| --- | --- | --- | --- | --- | --- | --- | --- | --- | --- |
| DATE | Q l/s | DATE | Q l/s | DATE | Q l/s | DATE | Q l/s | DATE | Q l/s |
| 11/16/2016 | 350 | 12/16/2016 | 1140 | 01/12/2017 | 1510 | 02/14/2017 | 1600 | 04/04/2017 | 1660 |
| 11/22/2016 | 610 | 12/16/2016 | 1040 | 01/17/2017 | 1470 | 02/16/2017 | 1590 | 04/11/2017 | 1610 |
| 11/25/2016 | 710 | 12/20/2016 | 1160 | 01/20/2017 | 1450 | 02/28/2017 | 1490 | 05/09/2017 | 1780 |
| 11/29/2016 | 770 | 12/23/2016 | 1140 | 01/24/2017 | 1550 | 03/09/2017 | 1480 | | |
| 12/02/2016 | 860 | 12/27/2016 | 1180 | 01/31/2017 | 1540 | 03/14/2017 | 1560 | | |
| 12/06/2016 | 880 | 01/03/2017 | 1380 | 02/07/2017 | 1490 | 03/21/2017 | 1530 | | |
| 12/13/2016 | 1070 | 01/10/2017 | 1460 | 02/10/2017 | 1660 | 03/28/2017 | 1580 | | |