Direct access to the automatic station via Internet browser: easiness of use and openness for every operator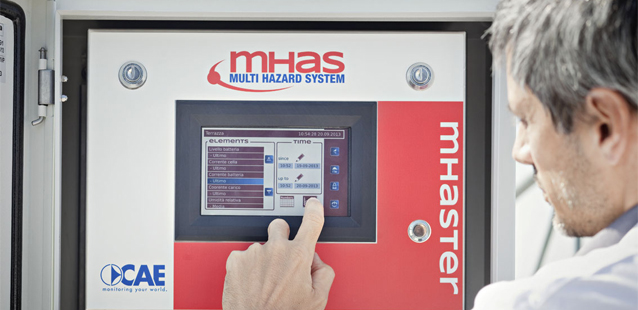 Only Linux stands between the sensor and the operator that manages the automatic station from his office, his computer or his mobile device. Direct access via any Internet browser to the web server running on the station on the field, published on the web through a simple GPRS device or any other standard IP communication medium. This is one of the many possibilities offered by the Mhaster station thanks to his Open heart, the module in which Linux OS operates.
This new direct access from browser feature is designed for the operators who - wanting to equip themselves with fewer automatic stations and having no need to continuously feed a database with real-time data - want to be able to access and manage their monitoring equipment by remote without the IT software and hardware investments needed for the efficient management of bigger systems.
By logging in with a username and password to the website published by the Mhaster automatic station, the operator can access data detected by the sensor in the last few days, check the diagnostic and manage all the main settings. It is also possible to make some simple and immediate processing of the data and download it in standard formats (eg. CSV, also compatible with Excel), so as to study them at will on anyone's own computer.
This feature, which can be also used on a daily basis, does not affect the energy balance of the Mhaster station, which continues to be fully and safely supplied through solar panels and batteries.
Always for the purpose of maintaining safety and reliability in data collection, this feature is also compatible with the insertion of the Mhaster station in radio broadcasting networks, thus becoming a useful and practical redundancy for real-time data displays during emergencies, working at the service of the Civil Protection authorities.