Province of Avellino, Italy, awards CAE with a contract to supply the new monitoring system for river water quality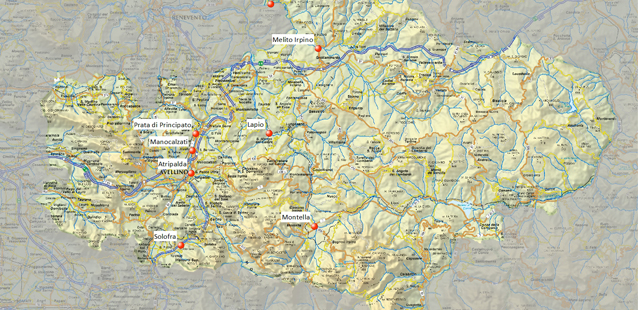 CAE has been definitevely awarded the contract for the supply of equipment for the construction of the control and monitoring system of surface water bodies in the province of Avellino (Campania, Italy). This project intends to provide the local administration with the tools necessary to protect the wealth of the territory and its products; it will also be another opportunity for CAE to again demonstrate the company's capabilities in the field of water quality real-time monitoring.
The project involves the evaluation of the water quality index of three rivers in the province of Avellino (Sabato, Calore and Ufita) and some of their tributaries, using a "turn-key" system. Among its various functions, the system will allow the continuous and unattended monitoring of some chemical and physical parameters of the water, taken at the 8 locations of pre-defined water bodies: Lapine, Montella, Melito Irpino, Montecalvo Irpino, Solofra-Consorzio ASI, Atripalda, Manocalzati and Prata di Principato Ultra.
The system functions as information support to both the room and field operator for control and real-time monitoring; it allows to send alerts to operators at every passing of critical thresholds; and finally, it keeps track of the acquired data and relevant events for documentary purposes.
The interoperability guaranteed by CAE systems, in line with the project's objectives, will allow to integrate the data obtained in a geographic information system, so that the analysis and presentation of data on water quality can be linked with other information obtained on a territorial basis. The system has in fact the fundamental objective of enabling complex activities and support procedures for risk mitigation, and of allowing maximum sharing of information among all parties involved in monitoring and prevention activities.