CAEtech's radar hydrometer and wavemeter gets FCC certification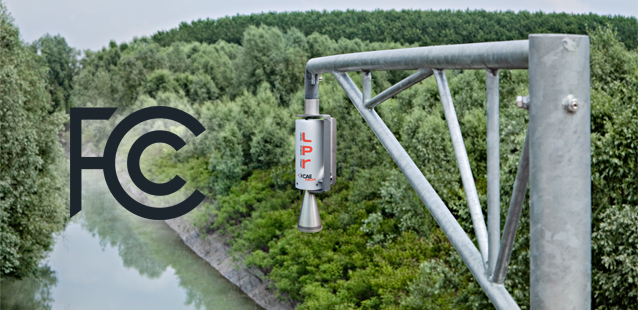 As of August 2016, LPR – the first and only water level and wavemeter sensor based on radar technology entirely designed and manufactured in Italy - is available with CE marking and in conformity with FCC certification. This ensures the sensor can be exported and utilised in many countries throughout the world.
LPR is available both in a version for measuring the water level in streams, rivers and reservoirs, as well as in a version for wave measurement applications; as a matter of fact, thanks to its high sampling rate (up to 4 times per second), LPR is suitable for detecting many typical marine science measurements: average height of individual waves, average height of the most significant waves (H1/3), average frequency of the most significant waves, highest wave, average frequency of the highest wave.
LPR is characterised by a reduced measuring cone, low power consumption, compact design and no underwater components. It has no mechanical moving parts and is therefore extremely robust. LPR is designed for use in a wide range of situations.
Being unaffected by changes in temperature and humidity, as is the case with radar technology, LPR provides accurate measurements in all weather conditions, with a measurement accuracy of ±2 mm up to 35 metres away.
The reduced warm-up time – under 4 seconds - between the sensor switch-on and the start of the measurement ensures very low power consumption. LPR is also able to provide a reliable and precise measurement in less than 10 seconds, completing an entire measurement cycle in a significantly shorter time compared to most similar products on the market.
To simplify and reduce the cost of installation, a practical configuration software for PC or tablet is supplied with LPR. Thanks to this interface it is possible to identify and isolate, with the aid of a graph, any obstacles in the measurement area (pillars, boulders, containment structures, etc.) that are not the actual target to be measured. The same software allows the user to adjust all operating parameters, including measurement times.
In addition to providing a 4-20 mA standard analogue physical interface, LPR has an RS485 port that implements an SDI-12 standard protocol, with a mechanism that makes it simple to install and easy to interface with any data-logger.