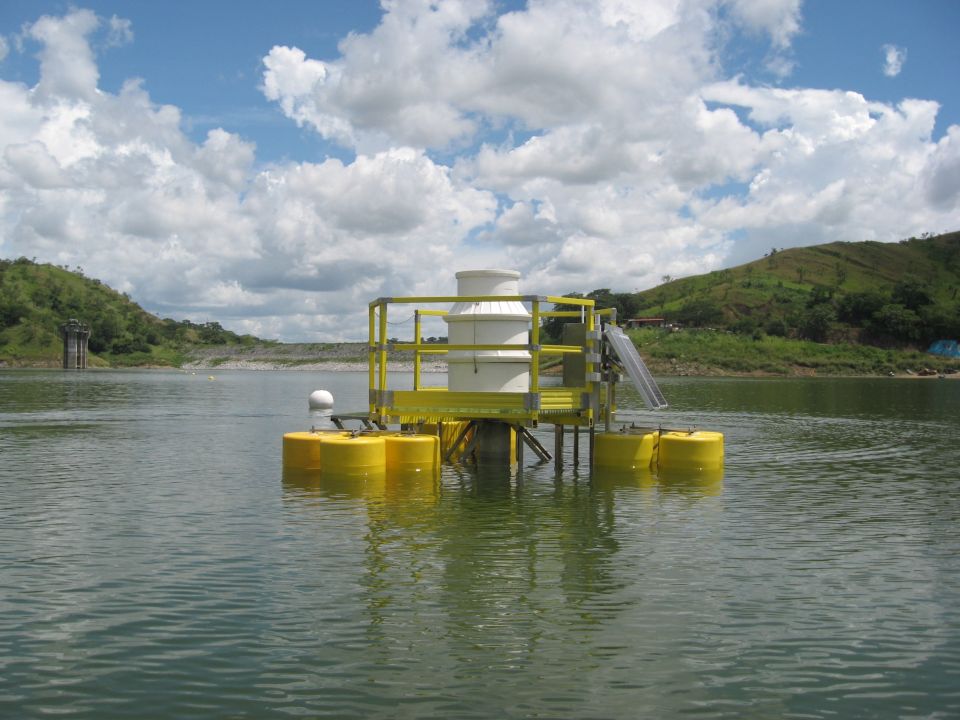 HIDROCAPITAL VENEZUELA
Integrated monitoring of three reservoirs in the proximity of Caracas
REQUIREMENTS
Caracas is situated in a more elevated position than the basins where its water supply comes from. This aspect, in addition to the regional complex orography and the specificity of the climate, make the sourcing and potabilization of the resource a very strategic activity for the capital city. The need of a continuous monitoring and the willingness to identify the optimum depth to pick the water to be purified, has determined the authorities to invest in the system for the 3 basins of Taguaza, Camatagua and El Guapo.
COMPOSITION
The network includes 7 fully equipped weather forecast stations, 6 stations for hydrometric levels monitoring, 3 floating stations for water quality profiling. The system is complemented by 1 probe calibration lab and 2 control centers.
CHARACTERISTICS
Hidrocapital technicians have located in the 3 reservoirs suppling water to Caracas, the most strategic areas to be monitored.
Each reservoir (Taguaza, Camatagua and El Guapo), has been equipped with one hydrometric, one meteorological and one floating station. The remaining stations are dislocated in other strategic areas to monitor phenomena that directly affect basins and water supply.
The technology used is SPM20.
All stations are connected in real-time to a data collection center based on Mercurio, through a satellite transmission system and GPRS.
An auxiliary site located few kilometres away, replicates the data in a laboratory during the two year contract, CAE has provided equipment maintenance and customer care.
The gap level of the water in the basins can reach up to 40m, according to the seasons, and therefore it has been required a meticulous planning phase and an ad hoc choice of radar technology, ultrasonic or pressure probe, depending on the peculiarity of each site.